Why is call centre integration of your CX feedback solution a must?

Anyone not linking their customer experience feedback survey application with third party omnichannel contact centre solutions, such as Genesys Cloud, is wasting a unique opportunity to gain superior feedback results and increased response rates.
When it comes to CX (Customer Experience) measurement, unless Genesys clients have tightly integrated their customer feedback service, they will not be getting the complete picture of the customer experience performance they are delivering.  It's not that their customers are lying to them or not 'coming clean' but rather, the feedback they do get has the potential to be stale, biased and improperly segmented and incomplete.
Often, we don't consider the CX feedback experience we offer our customers so imagine these two scenarios and consider which of the two you deliver to them.
---
Scenario 1 – non-integrated  
In the first example, Customer A calls the contact centre of their Gas supplier about their bill as they didn't understand one of the charges.  The Gas supplier only has batched uploads of customer data for surveying, so 3 days later, even though the customer called by phone, an email arrived from the supplier, with an invitation to complete a survey about their experience of 3 days ago.  As the supplier data only contained the ID of the first agent to whom the customer spoke, the survey will actually go against the first agent that merely transferred the caller.  Worse, a second survey arrived 3 days after the customer paid their bill via the accounts department, as the call centre and billing system are run by different departments.  The call-centre survey asked these typical questions;
An NPS question (although the customer is not sure if it is asking about the agent or the company)

A call resolution question (at the time the matter was resolved but since, another issue has arisen so the customer states "No")

Agent politeness question (Unfortunately, for the wrong agent)

Agent knowledge question (the customer cannot recall clearly after 3 days so just scores somewhere in the middle)

A call category question (The customer now feels that the supplier should already know what the call was about)

A matrix of 6 "Would you agree that…" questions (The customer now starts "speed filling" answers as the survey is getting too long)

An AOB text response (like many recipients of this survey this customer is fed up with the survey length and leaves it blank – or worse, does not even press the final "Submit" button, so the company never knows how badly they are doing.)
---
Scenario 2 – integrated
Customer B calls the contact centre about their billing issue. Immediately, their cellphone number is recognised by the contact centre system and at the same time a check is made to see when they last completed a survey. Records show they completed a survey a month ago about the chat session they had with the billing team.  While queuing, the contact centre IVR asks the purpose of the call and if they would accept a survey on their cellphone after the call, and as the last survey was short and relevant to them, they said yes. 
In addition to their account information, the agent screen displays their last 4 NPS scores and CSat trend for the last 12 months, together with a warning that their scores were getting worse and the customer was at risk. Immediately they know to treat this customer with great care and deliver a great experience. Once again, they completed their call and the agent wraps-up the call. 
Instantly the integrated CX feedback survey solution interrogated the wrap up code, the past surveys and the customer database and sent in real-time, an SMS message asking for an NPS score.  Once the customer responded they received this additional message;
"Thanks for the feedback. We know you answered our billing questions on the 21st but if you have time, we have 4 new questions about your call today which can be found by clicking here..http://vt3.co/?c=c24b
They decided that they had time and as past survey questions have always been personalised and short, they clicked on the link and this time was asked;
Was queue time acceptable

Was their query about "an incorrect amount on their bill" (taken from the agent wrap-up heading) completed to their satisfaction? (the last, correct agent would always be associated with these results).

Do they know their query could be answered by the company's mobile app? (their account shows they have downloaded it, so the question is relevant)

Their preferred survey contact channel (added to their record and used by the CX survey solution)
---
Which Do You Prefer?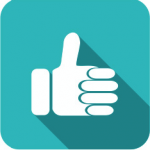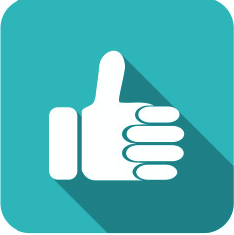 It's probably fairly obvious.  So, integrating a CX feedback solution such as VirtuaTell's Synaptum® with call centre technologies such as Genesys offer huge advantages to your customers and the collection and execution of CX feedback surveys including;
1. Feedback in Real Time
A survey solution that is fully integrated into a platform such as Genesys has the ability to conduct surveys in real-time, immediatly after the customer event you want to measure.  Real-time surveys immediately after the "event" being measured will deliver higher quality insight, at a faster speed than any legacy surveys, which is proven to result in;
Higher response rates so better value for your CX spend
More accurate feedback, upon which business decisions are made
Higher percentage of audience covered as time-poor and young audience feedback is captured
Higher customer opt-in and repeat survey rates because your surveys are relevant and fast to complete.
2. Feedback on Every Contact Point
As contact centre solutions become multi-channel (or Omnichannel, as they are called today) it becomes vitally important that feedback can be collected in real time, on every contact channel, in a way that is most acceptable to your customers.  It is also important that the data collected can be viewed in one place, filtering on each channel if and when required.
3. Event Triggered Feedback
As a service integrated with Genesys, we have access to all the real-time omnichannel event data that is available.  Event data such as contact time, customer journey stage, channel used, contact reason and previous call data can all be used by our CXBot® to select the survey to offer and questions to use.  This means that like the example above, every customer receives a relevant, personal survey request in real-time, immediately after their contact event.  Once again, this results in higher response and opt-in rates, better quality feedback and a wider audience covered.
4. Powerful Analytics
Again, an integrated CX Feedback service such as Synaptum®, integrated with Genesys, also has access to valuable customer data, both before and after the survey invitation, to use in the survey and question selection but also to allow strong personalisation to significantly increase the value of results as well as increase customer acceptance.  Such data includes products or services used, case information, customer value and journey stage, demographics or regions, etc.  Using our Survey DataFuse®, we use the data to personalise surveys and then return this valuable data with the survey results to where it is needed whether it be Salesforce, data lakes, CRM systems or any other repository.  Real-time alerts, reports and dashboard filtered for powerful analytics all drive real-time actionable customer responses.
5. Single Portal Access
Again, the integration means you don't have to run yet another contact centre application but view and access everything, through a single Genesys portal.  It also means that all surveys are sent via the same platform, ensuring customer contact is controlled and over-surveying is avoided.
Summary
Solutions such as Genesys PureCloud, PureConnect or PureExchange, integrated with VirtuaTell's Synaptum® omnichannel CX feedback suite, gives your clients access to the next generation customer feedback solution that can revolutionise their business decisions.
The real-time events or data updates that are accessible via the Genesys solutions trigger the right survey request on the right customer preferred channel, immediately after the event that is being measured ensuring the highest results and opt-in rates.  In addition, any available customer data such as brand, product used, journey stage, location or anything else relevant, can be used by the Synaptum® CXBot® to ensure questions asked are relevant, concise and that surveys are kept acceptably short.
Customers will receive requests to compete relevant, fast and concise surveys on the channel they prefer.
So by using the integrated Synaptum® solution available from Genesys, your clients will experience an automated CX feedback service that gives them a fresh and meaningful insights into their customer experience performance to aid better decision making.
Contact Us to learn more.