With the coronavirus pandemic prompting employers to vacate the workplace, there is global concern as to the health and wellbeing of remote employees now working from home. But is there more that Managers and HR professionals can be doing, through the use of automated surveys, to support and monitor their workforce whilst they adapt to this new way of working?  
Despite remote working becoming increasingly popular over the last decade, it is not known how workers plunged into an unspecified period of self-isolation will cope. The psychological impact could take a toll on the health and wellbeing of employees. In 2015, a Eurofound report found that "one of the most problematic aspects of mobile work seems to be isolation and lack of access to the informal information sharing that takes place in a fixed place of work."
A dispersed workforce could become a critical issue for HR directors. With limited means of monitoring the health and wellbeing of your staff, you are restricted in fulfilling your moral and legal obligations to attend to the health and wellbeing of your charges. 
Managers that have no prior experience also have to find an effective way of staying connected to their team members. Whilst teleconferencing platforms and cloud-computing provides teams with a communication and collaborative channels, it is important that health and wellbeing is not brushed to one side. Out of sight, should not mean out of mind. 
Managing Remote Staff Wellbeing 
The confusion and anxiety built-up around the Covid-19 outbreak is a challenge for everyone, globally. But for employees that are having to settle into life working from home, there is added pressure to adapt quickly and provide a smooth transition in their work output when working from the office to their living room.  To date, little is known about the psychological effects of remote working. Guidance offered by ACAS suggests working from home is suited to certain types of individuals. It's not for everyone.  
First of all, the home set up has to be suitable to manage a workload. During the lockdown, employees with young children will suffer more distractions which will increase stress levels. It would be unfair to pile on the pressure with targets and deadlines.   From a wellbeing perspective, it's worth noting that a report published by the Organisation for Economic Co-operation and Development (OECD) estimates that mental ill-health costs the UK economy more than £94 billion a year. What's more, a 2017 report published by the United Nations outlined that 41% of employees report higher stress working from home than employees that work in the office (25%).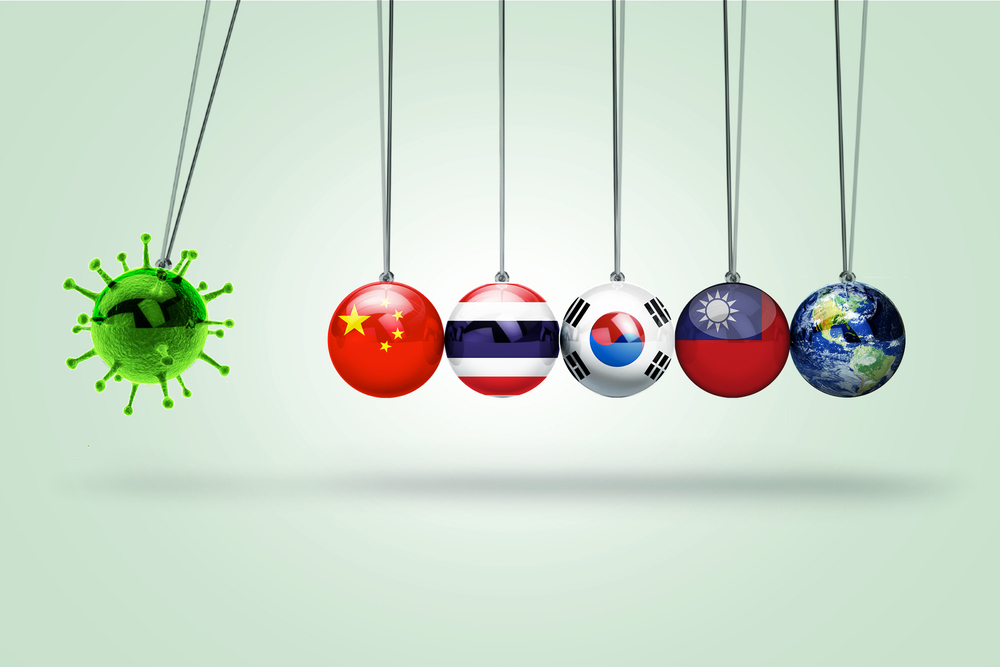 Using VirtuaTell's WFH (Working From Home) Wellbeing Survey  
It is hugely important for Managers and HR professionals to maintain a strong network among your employees and lead the way through this uncertain time. The VirtuaTell WFH Wellbeing surveys that monitor the psychology and physical conditions of working from home can help you protect employees against challenges, setbacks and issues, whilst giving you the ability to check in on wellbeing and provide the best support possibly to your workforce remotely.
Our WFH Wellbeing surveys makes it easy for Managers and HR to recover key insights and provide relevant support and assistance, in real-time, minutes after a survey is competed. Furthermore, the survey is automated, minimizing the work for HR staff, whilst automatically monitoring relevant data from your employees.  
For companies that have been forced to introduce remote working by coronavirus, our WFH Wellbeing surveys will also provide empirical evidence as to whether working from home is a viable option for your employees once the coronavirus lockdown is lifted. Perhaps now is the time for us to consider what the effects of this pandemic is teaching us as businesses and how this new way of working could benefit us in the future.
For further information about VirtuaTell's automated surveys and how we can create one for your business, please do not hesitate to contact us.