VirtuaTell's omnichannel eSurveys will make sure you can collect valuable CX feedback from anyone via online surveys from web email to web popup, email post-chat, smartphone, a POS kiosk or via social media. By uploading your data or using Survey API, you can also ensure you get unbiased and user acceptable feedback, minutes after the event you wish to measure. Capture the customer's feedback instantly and avoid those long feedback requests. VirtuaTell's solution will deliver fast, quality, online, web and email survey feedback.
Hear the Voice of the Customer™ loud and clear!
Real time automated surveys via email, web page popups, post-chat, smartphone and social channels
Responsive, award-winning survey design
All results in a single portal
CXBot® personalises question selection and DataFuse® adds deep insight to results.
Fast email survey setup and deployment
Highest industry acceptance rates
1st question in invitation minimises customer time wastage
DataFuse® merges ALL you know about the customer, with the results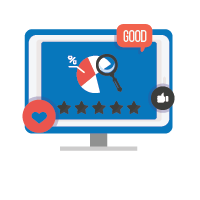 eSurveys for multiple channels
Our eSurveys are designed to get answers to your customer satisfaction survey questions using the same single solution. That includes feedback via web popups, email survey invites, kiosk, post-chat, social media and smartphones.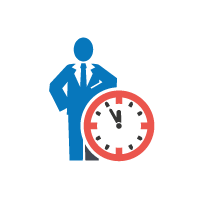 Fast survey setup
Our automated online eSurveys can be set up in no time and begin gathering CX feedback in one hour. Using inbound and outbound invitation methods, customers can give feedback on whatever device or application they prefer – minutes after the event you wish to measure.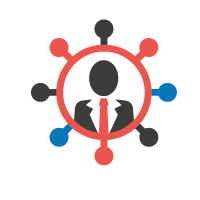 Access the mobile and time-poor
Both time-poor and mobile customers love VirtuaTell's responsive surveys and our email survey invitations can even contain the first question – often the only question, for high speed customer survey completion. Our KISKIS system (Keep it simple – Keep it short) ensures we achieve above average response rates.